CIM MER 2019 Scholarship Winners 
Congratulations
---
2019 Edward Melville (Ed) Patton Scholarship
Winner: Tebatso Mothupi
Biographical Statement:
Tebatso Mothupi is a dynamic Mining Engineering final year student at Laurentian University. He is highly motivated, a keen communicator at heart, a team worker, analytic, detail driven, humble, yet very assertive. As a mining engineering student about to enter the mining industry, his interests are many and span the complete mining discipline: excavation methods, exploration technique, mineral processing and geology. Tebatso aims to champion cost-effective and safe production, and reliable, easy to maintain and environmentally friendly mining methods. His drive and determination is not limited to mining. He also engages in many community-based projects aimed at improving the livelihoods of the less fortunate and has passions for soccer and chess.

2019 MER Memorial Scholarship
Winner: Jillian Newell
Biographical Statement:
Jillian Newell is currently a 4th year Mining Engineering student at the University of British Columbia. During her time at UBC she became the UBC Mine Rescue team's first president, created Canada first all-female student mine rescue team, and, as captain, saw this team to victory at the International Mine Rescue Competition in February 2019. With her passion for mine rescue, Jillian was also invited to compete with the professional all-female team, the Diamonds in the Rough, at the 2019 Western Regional Mine Rescue Competition. With four internships ranging from underground tunnelling on Vancouver Island to diamond drilling in the North West Territories, Jillian looks forward to completing her undergraduate degree and moving forward in her career.

2019 Ken Hildebrant Memorial Scholarship
Winner: Kristen Gunter
 Biographical Statement:
Kristen Gunter is currently in her final year of Chemical Engineering at the University of Saskatchewan and is an executive member of the Chemical Engineering Student Society. Following graduation, she hopes to pursue a career in the mining industry. In her free time, she enjoys traveling, hiking, camping, and spending time outdoors.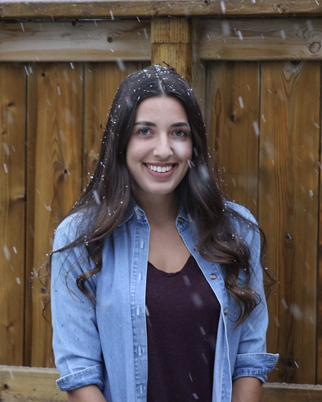 2019 Centennial Scholarship
Winner: Ryan Sernoskie
Biographical Statement:
Ryan Sernoskie is a 19-year-old student in his second year of Mining Engineering with a Mechanical Option at Queen's University. He is academically driven, and hopes to pursue a career working with autonomous mining machinery; but is interested in all facets of the mining industry. He is also a licensed Private Pilot.

2019 Centennial Scholarship
Winner: Devin Hinz
Biographical Statement:
Devin Hinz is a fourth year Mechanical Engineering student at the University of Saskatchewan with a degree specialization in mining. He has completed a 16-month internship as a performance engineer in which he began to develop and apply asset management, reliability and maintenance engineering skills within industrial environments. He has participated in student design groups during his time at the U of S and looks to become more involved in the CIM Saskatoon Student Chapter and CIM Saskatoon Branch during the final year of his education. He is aiming to enter the underground mining industry after completion of his degree to aid in improving process efficiencies and mine safety.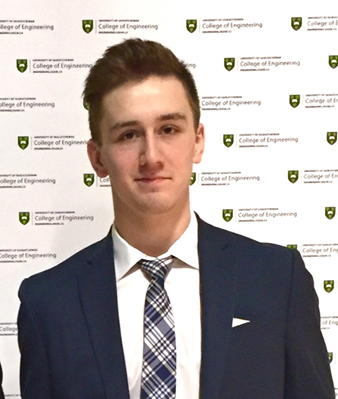 2019 JD Pat Patterson Scholarship
Winner: Sean Nickson
Biographical Statement:
Sean Nickson is a first year undergraduate student at Laurentian University in the Mechanical Engineering program. He graduated from St. Benedict Catholic Secondary School in Sudbury, Ontario in 2019. Sean is a community sports enthusiast with many years of high school and community sports notably hockey, soccer, volleyball and badminton.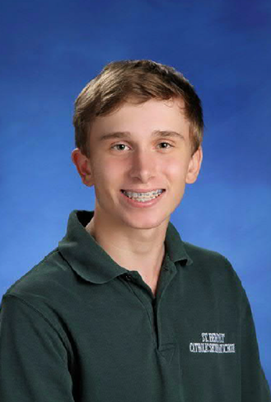 ---